I have seen many definitions of marketing, but my favorite is this one: "Marketing is a social process by which individuals and groups obtain what they need and want."
What appeals to me about this definition is what is missing. There is no mention of selling, advertising, promoting, or any activity on the part of the product or service provider.
This definition is about the customer, their wants and their needs. It captures the very essence of what marketing is really about, the customer!
The Marketing Process connects your product/service to a potential customer's needs and wants.  It is a step-by-step procedure anyone can use.   In many ways, marketing is like a science experiment.
How does it work? Think back for a moment to your fourth grade class, where you learned the scientific process. Your teacher carefully explained the elements of the process:
Observe the environment – Look for patterns and trends.
State the hypothesis – Based on your observations, make preliminary conclusions about your environment.
Determine elements to test – Describe elements you wish to learn more about. Identify parts of your hypothesis to test.
Design the experiment – Select the specific techniques you will use to test your assumptions.
Conduct the experiment – Follow the plan you have laid out, carefully collecting and analyzing the data.
Prove or disprove the original hypothesis and begin again.
The elements of the marketing process are very similar: The Science of Marketing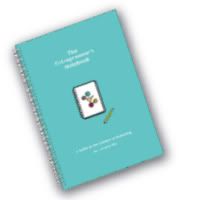 Observe the environment – Study competitors, industry trends and consumer preferences.   It might be helpful to create a S.W.O.T. Matrix (Strengths, Weaknesses, Opportunities, and Threat analysis) to organize your information
Define your target customer – Based on your research make preliminary conclusions about who you believe the best candidates for your products. What benefits do they seek?
Define your goals – Describe your goals clearly and completely.
Create a marketing calendar and a budget – This calendar identifies when and how you will spend your funds.
Measure the results – When following the plan you have created, measure the effectiveness of all expenditures.
Use the information – and begin again.
Just as good researchers conduct experiments over and over again to verify their conclusions, good marketers must do the same.
Whether you need a new website or some help with your social media we are ready to start the conversation.
Let's talk about chatbots. You know, those things you sometimes message on different applications...
read more