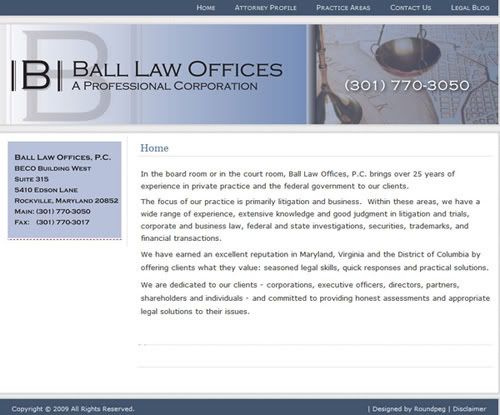 by Erica
Lorraine's brother-in-law is an attorney in Maryland who returned to private practice after a number of years in association with other firms. While  he has a strong reputation in his community, it was clear he needed a website which would enhance his credibility with people who didn't know him.
Our challenge was to create a simple, professional site, which he could update on his own.  The resulting site  for Ball Law Offices was built with a WordPress template, and modified to reflect his brand.   Armed with an hour of training, and a page of instructions Danny has been updating his site, and even wrote his first blog post.
Want to learn more? Contact Roundpeg, an Indianapolis web design company.